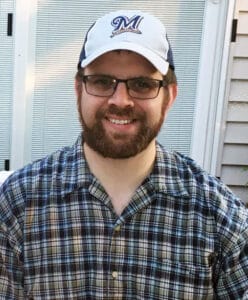 I'm a Wisconsin-based freelance writer and web designer and co-founder of music and entertainment website Scummy Water Tower. I've been writing since 2009 after graduating from University of Wisconsin-Oshkosh, and designing websites since 2011 since graduating Moraine Park Technical College.
I've written for many newspapers, magazines, and sites and interviewed a variety of musicians, entertainers and people of interest, including U2 guitarist The Edge, Kiefer Sutherland, Fred Armisen, "Weird Al" Yankovic, William Shatner, Alice Cooper, Idina Menzel, Steve Martin, Steve Miller and Brian Wilson.
Check out who else I've interviewed.